Securing sales is crucial for every business to thrive and grow. However, before that, businesses need to generate leads to convert them into lifetime customers. Unfortunately, most business-to-business (B2B) companies struggle to generate quality leads. But by leveraging B2B lead generation strategies, businesses can effectively attract lucrative leads, increase their reach, and make profitable sales.
Before we dive into some of the most effective lead generation techniques, let's explore what B2B lead generation is.
What is B2B Lead Generation?
B2B or business-to-business lead generation involves searching for a prospective business client for a specific product or service. After generating successful leads, they're converted into paying consumers, leading to revenue generation. The lead generation process mainly involves two departments— sales and marketing. However, it isn't confined to paid channels, and any channel initiating interest in business is considered a lead generation channel.
Use Current Content Campaigns to Outshine Your Competitors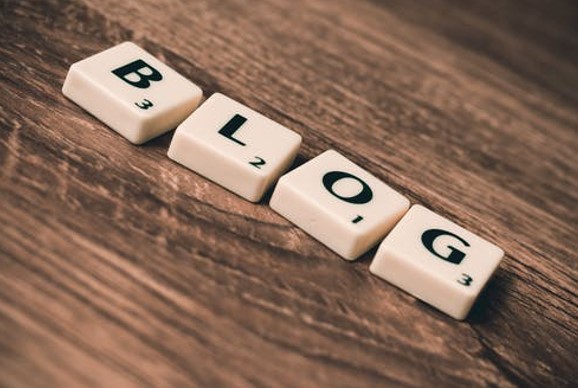 Your outbound lead generation content marketing is only helpful in searching for value. Your business might offer mobile application development services and rank high on Google search results. However, if your competition and target audience focus on searches like "the best app development," you need to work harder.
Even if your company only offers mobile application development services, try optimizing it generally. Create videos, blogs, and other content strategies for effective lead marketing. After that, you can track your clicks and optimize your content accordingly. The aim isn't to have unique content; it's about getting the most.
Run an A/B Test
The lead generation pressure can be intense, but you need to understand you don't have to get it right the first time. Most B2B businesses fail to expand their reach and generate leads. That's where A/B testing comes into play!
A/B testing is a marketing experiment involving two different campaign versions. The tests observe which campaign appeals the most to the audience.
So, experiment with various colors, formats, messages, etc., on your marketing materials and webpage to see what generates the most leads. B2B contacts are looking for top products, but they have specific preferences. As a result, even a simple button change could be a game-changer and boost your B2B leads.
A remarkable example that reflects the benefits of A/B tests is Obama's campaign in 2007. In 2007, Obama's campaign donation rate spiked by 18.6% by leveraging A/B test. The campaign's team replaced their "Sign Up" button text to "Learn More." Needless to say, it's the small changes that make huge differences.
Gather Buyer Reviews
The ugly truth is that businesses and other consumers will trust their fellow buyers before they trust your products or services, irrespective of how great your marketing is. B2B lead generation still depends on finding influential individuals, but these individuals pay attention to buyer reviews.
Research shows that 92% of B2B buyers are more likely to buy after reading trusted reviews. Plus, exhibiting five product reviews boosts the conversion rate by 270%. Considering these statistics, it's crucial to ensure you have buyer/ consumer reviews. Positive reviews can rope in potential clients and retain your existing ones—this is why it's essential to gather customer reviews for your business.
Once you've collected consumer reviews, display them strategically on your marketing platforms like your website or social media handles to attract potential customers.
Leverage Case Studies
Case studies are becoming increasingly popular in B2B lead generation and marketing. Case studies, formerly restricted to the back recesses of company websites, now rank third among the leading content types in B2B sales.
Case studies are typically used at the middle and bottom of the sales funnel to persuade buyers to complete their trip. However, the truth is that B2B customers crave authentic data. B2B sales aren't just for one individual; they aim to benefit an entire company. So, if you have cold, hard evidence, ensure others can see it.
Don't Let Leads Escape Your Landing Page
The audience is often attracted to engaging and interactive content. Most marketing professionals emphasize interactive content rather than static content. Yet, most B2B companies keep their landing pages static. When a lead lands on your landing page, you need to take immediate action to grab their attention. Unfortunately, static landing pages fail to do so.
Make sure your landing page has clear CTAs, readable fonts, catchy headlines, pop-up boxes, etc., to attract maximum leads. When businesses use pop-up boxes on landing pages, they compel prospects to engage with their content. The best part about pop-up boxes is they don't go wrong, the lead will either close the pop-up box focusing on the page's content, or they'll fill in their details.
Learn the Savvy Side of Social Media Marketing
The rise of technology has changed the face of marketing. Social media has become an increasingly popular marketing tool, and companies all across the globe are making the most of it. Statistics show that in 2020, social media ad revenue was at 132 billion U.S dollars, and this revenue is expected to cross the 200 billion-dollar mark in 2024.
In such circumstances, B2B companies take advantage of this tool for lead generation. As a B2B company, Facebook, Instagram, and LinkedIn are valuable platforms for lead generation. Therefore, make your company as appealing as possible by utilizing various social media marketing techniques. Moreover, make sure you leverage the ongoing trends to attract maximum leads.
Hire Our Digital Marketing Company in Santa Cruz Right Away!
As mentioned above, the marketing department plays a crucial role in lead generation. If you're looking for ways to improve your marketing game, hire the leading digital marketing company in Santa Cruz— A&L Creative Marketing!
A&L Creative Marketing is a digital marketing agency offering high-end marketing services, such as social media marketing services, SEO marketing services, web design, website content writing services, business listing, etc.
Get in touch with us today to obtain top-notch marketing services!