A comprehensive messaging system that boosts consumer engagement to take your business to a whole new level
Developed from scratch, our mobile communications platform aims to help companies do the best they do – in a better way. This platform is an effective resource for those searching for user-friendly technology to expand their business audience.
Our technology is feature-rich, comprehensive, quick, intelligent, and packed with refined tools that can help boost your marketing efforts.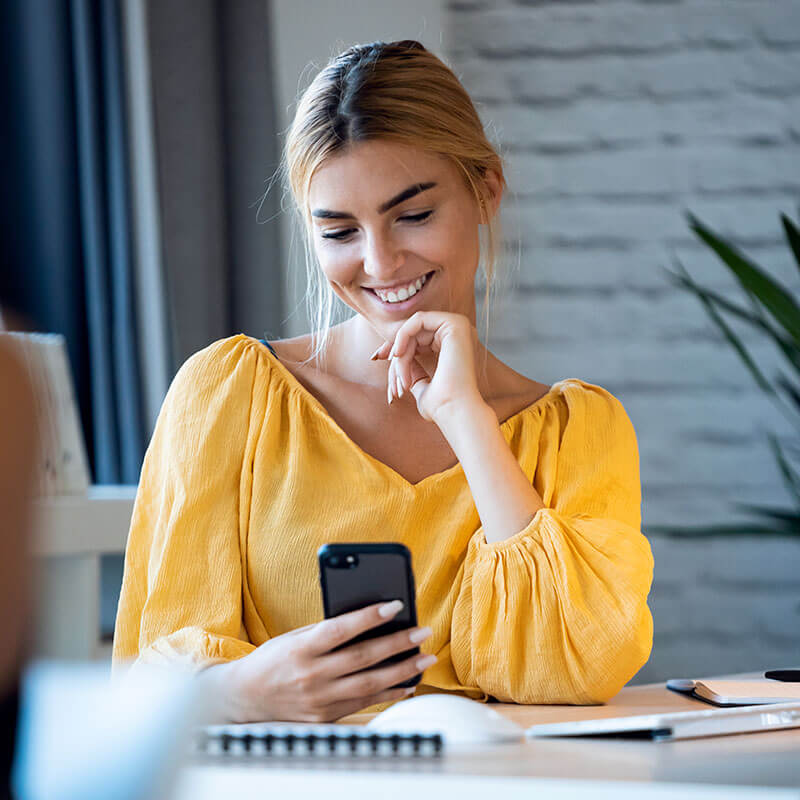 Smart and Fast – our SMS technology works in an effective and efficient manner, helping you control every aspect of your communication strategy.
Text message communications play a pivotal role in any multi-channel digital marketing strategy and the success of a business, as they allow quick and efficient interactions with clients and prospects.
Our SMS services can help you build, automate, and optimize messaging campaigns with just a click!
With the rapid technological changes, it has become critical to switch from phone calls and emails, and start utilizing the power of text message communications – a highly preferred channel.
Choose from these various text communication services we offer: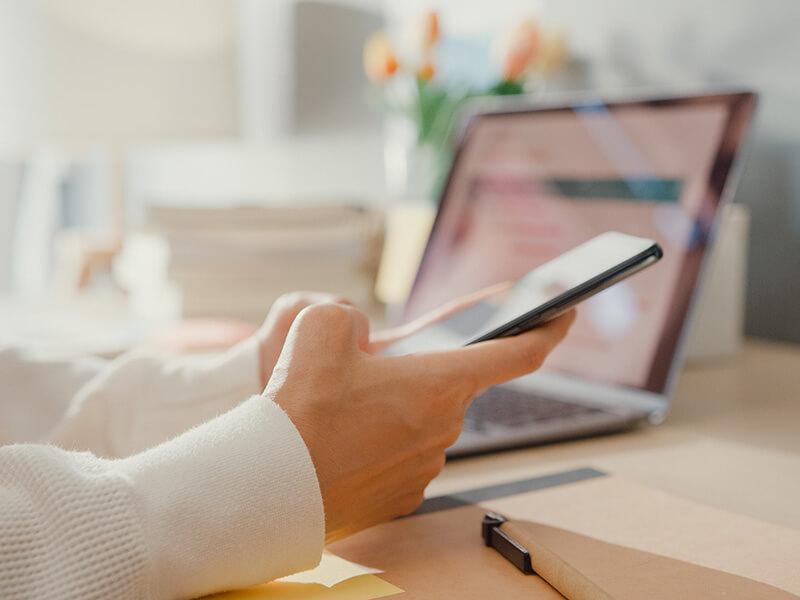 How Our SMS Service Works:
We can enable texts on your existing business phone number or give you a new number solely dedicated to texting.
Since your customers typically call on your landline, VoIP, or toll-free number, our system simply text enables that number to provide your customers with the option to also text you. We offer a few additional options, including toll-free numbers, shortcodes, and 10-digit long codes.
Access Text Messaging Software and Features:
Our text messaging software is equipped with user-friendly features that allow you to contact your customers via text, no matter where you are. All you have to do is log in from your desktop, smartphone, or tablet and text your customers and prospects via our advanced text messaging system and automation features.
Send Messages Securely Through Reliable Networks:
Our partnership with top-tier wireless carriers, such as AT&T, T-Mobile, Verizon, Sprint, and other regional carriers, sets our messaging services apart from other agencies as it ensures maximum message deliverability to your clients and prospects.
Review Generation for Better Reputation Management
Utilize our system automation to generate powerful online reviews and funnel unfavorable evaluations to management for fast action.
"Trigger" Technology for Text Automation
Our trigger technology helps you set automated triggers that send strategically-timed texts to your customers, prospects, and subscribers based on events.
Google and Apple Pay Mobile Wallet Solutions
Integrate your digital coupons with digital payment technologies to take advantage of strong geo-targeting features that SMS and MMS do not provide.
Digital Kiosk and Coupons
Drive up your participation with a Digital Kiosk!
The digital kiosk is the missing puzzle piece that has baffled mobile marketers for decades. After struggling with average opt-in rates with traditional mobile campaigns for years, mobile marketers have now found the ultimate increase in subscriber participation. Businesses have noticed a 500-1000% increase in their opt-in rates from in-store customers after integrating a digital kiosk into their business.
A loyal digital kiosk has changed the game for many clients, and it can do the same for you! As one of the most powerful communication strategies, incorporating a digital kiosk into the point-of-sale will lead clients to quickly join a mobile club or participate in a digital loyalty and rewards program just through their cell number.