Data unification is one of the most exhausting and challenging issues retailers face. However, it's one of the most crucial topics retailers need to understand, especially if they aim to do more than just sell a product, like offering a high-end experience. A study shows that by 2025, 20% of B2C revenue will be secured from consistent customer relationships leading to a tenfold boost in first-party data.
As a result, most B2C businesses are now taking their marketing game up a notch by leveraging surround sound marketing.
Surround sound marketing is based on the concept of surround sound technology. This marketing technique involves surrounding potential customers with information about a business's products and services throughout the decision-making process.
Through this marketing tactic, businesses can create credibility, brand awareness, backlink growth, etc., to a great extent. The sole purpose of this marketing technique is to help businesses gain visibility above all the channel and media noises. However, this marketing strategy is only effective when it's delivered through a consumer-expected channel accompanied by surprising and delightful recommendations.
What's Old Is Not New  
The customer journey involves innumerable factors such as awareness, conversion, consideration, intent, loyalty, retention, etc. However, there's been a change in all of these factors in the current retail market. Unfortunately, the environment is becoming demanding due to this constant change.
Previously, a favorable location, promotion, and savvy inventory management would be enough for businesses to succeed. However, various new issues affect customer engagement in the current market. Privacy restrictions, the rise of direct-to-consumer sales, disruptive retail such as subscription models, content proliferation, plus sustainable and ethical considerations lead to difficulties merchants face in promoting improved consumer interaction.
When customers walk into a store or open their favorite shopping site on any gadget, they expect a personalized experience. In retail, massive amounts of data are generated and gathered, but because systems can't communicate with one another, all of that data remains disconnected.
Plus, the data isn't nearly as useful as it could be unless it's linked to other data. And with consumer attention stretched thin over a plethora of platforms and channels, bringing the data together in one location is critical for creating surround sound marketing that enhances customer experiences.
Stepping Into the Experience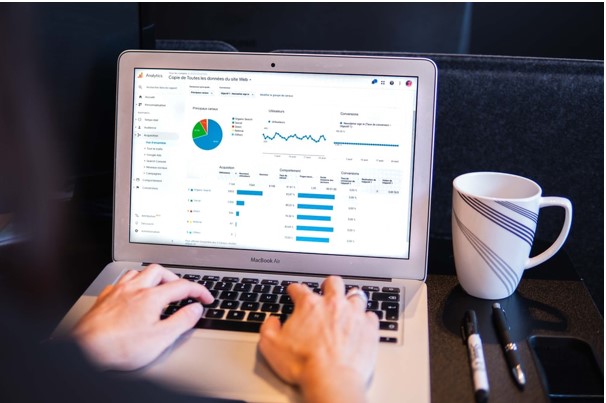 Gone are the days when retailers and businesses could afford to shift to experimental environments. Consumers have altered the shopping nature, and shopping now goes beyond the product. What was once all about convenience and branding has transformed into a relationship-based experience.
Retailers need to invest in experiential retailing and omnichannel surround marketing to make the most of this environment. These can include trigger campaigns, the capacity to test and learn, and multisource first-party data forecasting models. But the question arises, 'how can retailers accomplish this?'
To get started, they must do two things.
The first option retailers can opt for is increasingly gathering and incorporating their data and binding it together. Nearly all consumer packaged goods (CPG) companies are already aware of this and are transitioning to strategies and systems that allow them to capture first-party data. A common strategy is direct-to-consumer (DTC) operations, allowing them to collect first-party data and communicate directly with end consumers.
The second option is making sure the omnichannel experience is optimized. To establish a seamless surround sound marketing experience for your consumers, try to consider questions such as:
Is your website running efficiently?
Is it personalized enough to appeal to the consumers?
What's the current testing performed on the website and other channels?
Is the customer experience reliable across various channels?
Putting It All Together 
Personalized experiences are what appeal to prospective customers and set retailers apart from their competition in the market. Businesses need to connect their customer data with the customer experience to stay ahead of the competition. In simpler words, customer data and experience need to go hand-in-hand for seamless functioning.
As a result, when data works seamlessly, it develops a self-feeding loop, improving customer contact. The foundation of insights, data reporting, and segmentation is present and connected to create an improved customer experience. Businesses can develop a clear perspective and image of a consumer, allowing them to personalize customer interaction with their brand, whether online or in-person.
Step into the Future 
Developing surround sound marketing to offer their desired commitment requires a lot more than just effort; it needs the right tools to bind the systems together. As systems are connected efficiently, businesses can take their marketing game up all the way to the top. You're encircling the entire customer journey in data, which does more than just sell a product; it gives them the tailored, insightful experience they've been waiting for.
Is Surround Sound Marketing Worth It? 
Surround sound marketing goes beyond all the generic marketing tactics that businesses utilize to increase their reach or reach new heights. With other marketing techniques, you need to keep tracking and measuring the results to ensure they're effective. Surround sound marketing uses various techniques to ensure your business stands in the deep ocean of similar brands. Coming to the question of if it's worth it, we'd say it's definitely worth a shot!
Partner Up with Our Reliable Digital Marketing Company in Santa Cruz Right Away! 
Whether you want to leverage surround sound marketing or any other marketing technique, look no further than the top-notch digital marketing company—A&L Marketing.
If you're looking for a reliable digital marketing company Santa Cruz, reach out to A&L Creative Marketing! 
A&L Creative Marketing is a digital marketing agency offering high-end marketing services, such as social media marketing services, search engine optimization services, web design, content services, business listing, etc. 
Get in touch with us today to obtain top-notch digital marketing services for your business!