Content marketing is one of the best ways to generate brand awareness, increase brand recalls, and boost digital platforms' profits. 2020 was the year when content marketing got serious. The pandemic-led digitalization made 80% of the brands adopt content marketing practices to reach their target audience. More than 80% of content marketers report amazing results in terms of lead generation and conversion rates. Around 50% of the businesses intend to increase their content marketing budget in 2022.
72% of marketers agree that content marketing effectively increases customer engagement and loyalty. Over 70% of online shoppers agree that creative content helps them feel closer and more loyal to a brand.
All in all, according to HubSpot, more than 80% of digital marketers are actively using content marketing practices to increase their brand's market share. While it's a no brainer that it takes time, hard work, and effort to maximize success, the result is worth it! A creative and all-encompassing content marketing strategy can help businesses boost sales, customer engagement, and customer lifetime value.
Content marketing has the power to uphold a business by making it shine on platforms like Google, Instagram, and Facebook that have billions of daily users. At A&L Creative Marketing, we're all about taking your business to the next level. Our reputation management, SMM, and blog writing services are result-driven and efficacious with proven success.
Now that you've brushed up on the key statistics about content marketing's importance in this digital age let's delve deeper. This blog has shared all the reasons for adopting content marketing for your business growth in 2022.
1. Effective Communication with the Audience
Content marketing is not just about writing research-intensive articles and conversational blogs for your website. It's all about creating a holistic strategy to help customers easily communicate with your brand.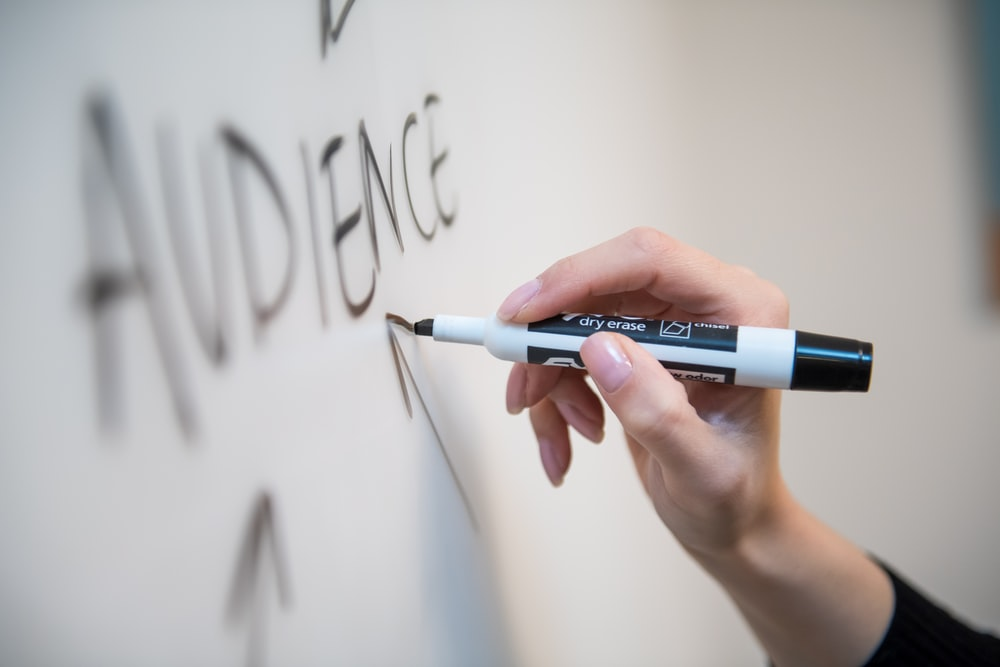 Content marketing encompasses a complex mix of tools, including social media content and website blogs that allow potential customers to transform into long-term clientele. Customers have become very tech-savvy, moody, and demanding in today's highly digital age. Therefore, they need to have a seamless experience with the brands they love. By implementing the right content marketing tactics, you can keep your customers informed, connected, and loyal to your business.
2. Get Traction on Social Media Platforms
Social media platforms are all about the content. And no, we're not only talking about textual content. Social media managers have now recognized the significance of keeping the audience hooked with an amalgamation of visual and textual content.
Content marketing can increase fan following and brand traction on social media. It doesn't mean that business accounts should start spamming their audience's feed. They need to strike the right balance between the quality and quantity of content modules.
To maximize your efforts in this domain, consider reaching out to our adept content marketing services providers at A&L Creative Marketing.
3. SEO is Your Business's BFF
Thanks to Search Engine Optimization, businesses can now leverage the power of content marketing to rank higher on SERPs. Making your business visible online is one thing, but making it rank on top is an entirely different challenge.
SEO is used to create cutting-edge, results-driven content that helps Google Algorithm track down your business's website and show it to potential customers. As a result, content marketing directly impacts your conversion rate. Good quality content can also build brand credibility and authority. With the right SEO content tools, you can ensure that your business can be positioned correctly on digital platforms.
Businesses can use different types of content like videos, images, blogs, articles, infographics, guest blogs, and pop trends to create a viral presence on digital media channels.
4. Increases Organic Search Results
Studies show that more than 97% of online customers search for products or services on popular search engines like Google. And they tend to make purchases by assuming brand credibility and reliability through the content available on the internet.
Businesses need to consider this metric and strive to maximize their online organic search rate. Businesses must try their best to rank high, from creating a stunning website to maintaining quality social media accounts.
5. Higher ROI
In the business world, it's all about the ROI in the end. Whether you're trying to increase brand awareness or attract potential new buyers, your ultimate goal is to increase sales and profits. Content marketing plays a pivotal role in boosting a business's overall value. It's considered 3x more effective than traditional marketing practices.
So it's a no brainer that with a cutting-edge content marketing strategy, your small business can go head to head with industry leaders.
6. It's Scalable
The best thing about investing in content marketing is that this marketing strategy is highly scalable and measurable. For example, there was a time when businesses used to splurge loads of cash on billboard marketing; however, they couldn't measure its effectiveness.
Thanks to digital innovation and an improved technological landscape, businesses can invest in content marketing with definite results.
How Can A&L Creative Marketing Help You?
Having a reliable and expert content marketing team by your side can help you grow your business using foolproof strategies. With increasing competition, running a business can be a major challenge. From keeping track of ever-changing Google algorithms to creating new content to please customers, a lot has to be done.
This is where A&L Creative Marketing steps in. We offer robust business listings services, SEO, reputation management and website design services Santa Cruz among many others. Whether you're looking for professional blog writers or SEO experts, contact us now!